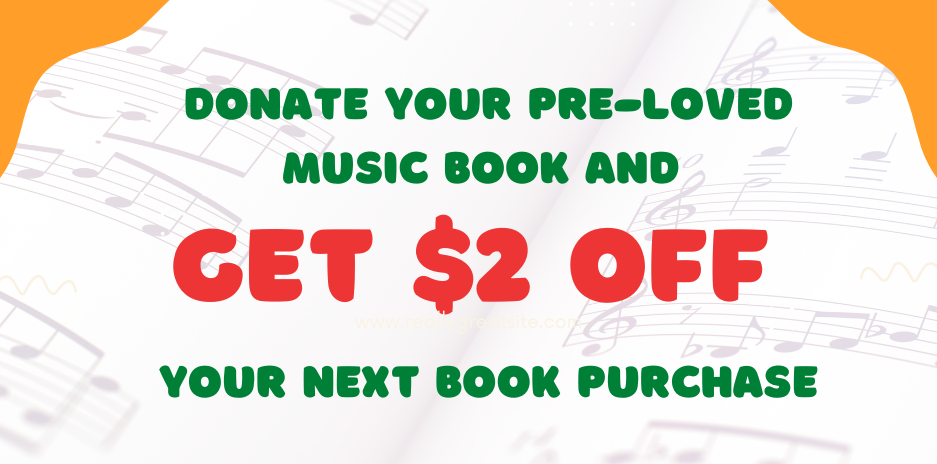 Calling for donation of pre-loved Music Books to promote Reusing!
Music books enrich our lives and teach us the joy of playing music. Once we've finished using them, they lie at home and are not used anymore. Instead of letting them collect dust, why don't we put them back to use by donating them?
Music Delight School supports sustainability. The 5Rs are refuse, reduce, reuse, repurpose & recycle!
Through this programme, we will be encouraging students and non students to donate their pre-loved music books.
These books will then be passed on to existing students at Music Delight School to be reused.
For each book donated, book donors will enjoy $2 off their next Book purchase at Music Delight.
Unfortunately, not all books can be reused. Here are some terms and conditions!
- Books must be in reusable condition (not tattered and torn)
- Not written/filled with Pen marks
- Pencil Marks should be erased before book donation
- Theory, past year papers & expired examination books will not be accepted
- Music Delight reserves the right to refuse any book that may not be used by other existing students
Thank you for doing your part! Let's work together to create a better tomorrow for our future generations!

Teacher Edward