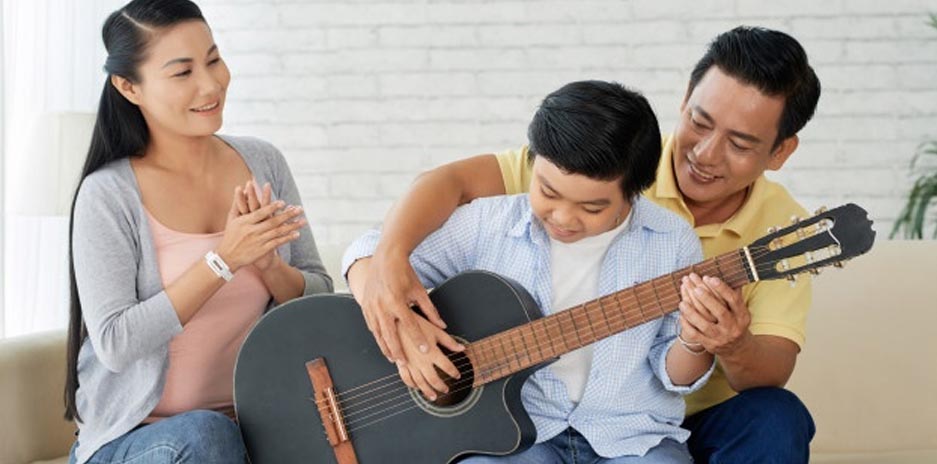 The benefits of Online Lessons (for Students)
Teachers at Music Delight have always done their best in making sure lessons are progressive, structured and enjoyable for students. Having said that, we have always planned and thought about how we conduct our lessons face-to-face and how to keep our students motivated and happy learning. However, with online lessons, there are so many countless challenges!
''Are online lessons effective? How can my child learn online and still progress?"
It is imperative that that students keep going and don't stop. Once they stop lessons over a period of time, they lose touch, lose their ability to play, and worst of all, lose interest in the instrument.
Therefore:
Benefit 1: Students keep it going, and there's no reason not to!
While we're spending our time at home, everyone can spend 30-6o mins sitting in front of the computer, picking up their instrument to play and learn from their music teacher. It is so important to do lessons on a weekly basis.
Benefit 2: Someone to guide you along. No mistakes, no bad habits
Many students have tried learning themselves through YouTube. However, how many of us can turn into world class magicians like Shin Lim, who learnt magic all on his own through videos? Even Shin Lim had a piano teacher teaching him as he once aspired to be a Concert Pianist. Once habits are formed, they are hard to correct, and it takes a lot more effort to change them. With a teacher to guide you, you can be sure you're heading in the right direction and moving closer towards playing Musc well!
Benefit 3: Comfort
Essentially, you could wake up, sit in bed, and start having music lessons when you do it online! You're in the comfort of your own home!
There is so much more to say about the benefits, but let's tell you how we do it.
Online Music Lessons are actually much more demanding and taxing ona teacher as they do not just have to be concerned on the students learning progress and playing abilities. They have to focus on the teaching technology too!

Teachers at Music Delight prepare lessons in advance through preparing backing tracks, music scores for students to play, grade homework sent through pictures, update parents and students on how and what to practice, do tutorial videos for students, etc and conduct the lessons! While having lessons, we listen intently for mistakes played in rhythm or notes, watch strenuously for posture or bad habits that could be developed or formed through the weeks, and correct them through much explanation or recording videos of ourselves doing it!

Nothing beats having lessons face-to-face with us at the school, but thinking hard on the situations, online lessons do provide a solid base and foundation in music learning, and while we can't have face-to-face lessons, it is a necessary! For parents and students who are currently doing online lessons we us, we thank you and applaud you!

Be safe, and let's keep making music!

Divan